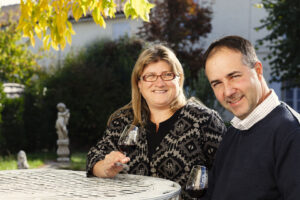 Pascal and Véronique took over the management of the vineyards : Pascal leads the winery and Véronique, as a tourist guide by profession, develops the marketing and enotourism.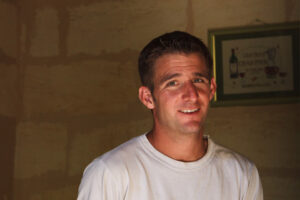 Sometimes, we accept students or apprentices, and this year we are glad to welcome :
Hélène who is training to be an enotourism developer in the MFR in Vayres, until the end of September 2018.
Thibaut, who is in his first-year of agricultural engineering school in SupAgro in Montpellier. He took part in harvest and the vinification process in 2017, and he will rejoin us in July 2018 for one month.