Soil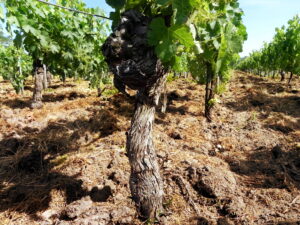 Château Champion extends over more 6,8 hectares of clay-limestone area, compared to Vieux Grand Faurie which covers 5 hectares of sandy soil with traces of iron-filth.
The Haute Terrasse vineyard is located in the Castillon area on a clayey-limestone hillside.
Grape Varieties
Château Champion is composed of 75% Merlot, Cabernet Franc 13% and 12% Cabernet Sauvignon. Wines made from this vineyard, reveal a flattering nose with red and black fruits aromas. The sensation in the mouth is well-balanced with a combination of power and thin tannins.
With 75% of merlot, 15% cabernet franc and 10% cabernet sauvignon, Vieux Grand Faurie products elegant wines with small red fruits aromas. It reveals a well-developed nose and a silken robe.
On clayey-limestone hillsides and a composition of 58% Merlot, 12% Cabernet Franc and 30% Cabernet Sauvignon, Château Haute Terrasse products elegant ruby redwines with red fresh fruits aromas. Its tannins are thin and smooth, that enables it to be tasted in between 3 and 5 years.
Age of vines
The average age of vines is 25 years old for Château Haute Terrasse, 35 years old for Vieux Grand Faurie and 38 years old for Château Champion, for a density about 6000 to 6500 plants per hectare.
Techniques used
As we are independant wine-growers for several generations, we take the best possible care of our vines working with the authentic and the family know-how.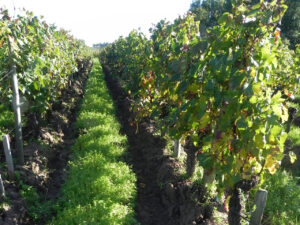 Pruning « guyot simple »
Soil cultivation and grass cover mastered
Vinification in temperature-regulated, stainless-steel tanks
Debudding, green-harvest, and leaf thinning
Rational phytosanitary protection
Hand-picking